Architect Tips Introduction
26th June 2017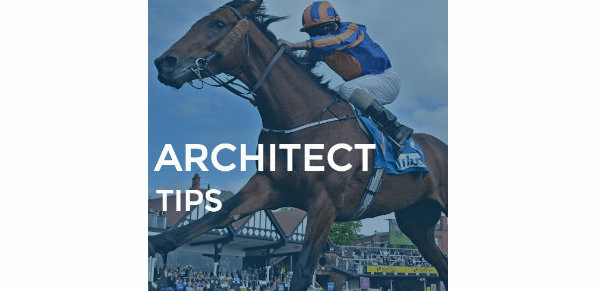 Sgt The Graduate Introduces Architect Tips
Hi, it's the Graduate here.
I started contributing to BST earlier this year and enjoying every minute.
Until I came to BST I was a typical 'punter' in as much that I have lost far more than I have won but have enjoyed every minute of it.I have been searching for the magic system that will enrich my life,knowledge and bank account but have realised I will to wade to hundreds of emails from snake oil salesmen to find my mentors.
BST has made my journey less painful by allowing me to test drive some sites.
They have also allowed me to produce a blog that take in a life of penny ante betting,working in the music business and addiction services and my journey to becoming a successful bettor.
And to the main course.
The Architect
Architect is a tipster from the impressive Tipster Empire collective which provides recommended betting amounts, general betting advice and mainly full write-ups on  selections, with reviews after the result to guide you on how the tips have performed.
I am currently testing there other manintheknow aka The Snout which is producing great results.
I have been watching the site over the last week and like The Snout, our man the Architect excels in communication with plenty of info before an after the races,which apart giving insight into the gains and losses is like having a personal mentor.
To see how this system works I'll hand it over the man (or woman?) themselves
1. Architect tips follows an each-way point system selection, and win point system, both systems work a treat when using quality over quantity.
2. The each-way system is selections no lower than 4-1 so you guarantee your points back even if selection just places, and for win system we advise horses between EVENS and 5-2 with no horse lower than odds on for a contest unless SP (starting price) drift.
3. The points system is as followed 0.5pts = £5, 1pt = £10 and 2pt = £20 and continues…
4. Regular bets are 0.5pts each way, 1pt win, 2pt win (usual NAP), 1pt each-way (rare each-way NAP, (3pt win (rare maxbet) so you all have a nice guidance.
5. A starting budget with our system of £500 = 50pts is recommended
6. After a full write-up on our selections advise you get a recommended stake for each selection.
Updates are provided via a Twitter feed and you can in touch directly with the Architect.
There is currently a  £1 trial 28 day offer on the site below.
 If you have any questions, leave a comment below. I hope you enjoy the review.
Sgt The Graduate Introduces Architect Tips