Match Day Profits – Final Review
8th June 2013
Sgt Colin summarises his review of Match Day Profits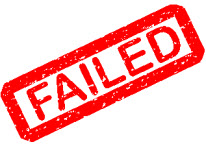 Introduction
Hi, Sgt Colin here, with the final review of the Match Day Profits service, a football tipping service from Phil Brown, one of the Betfan distributed services.
Phil introduces himself as a former Football Odds Compiler for bookmakers, and has been gambling professionally for 5 years. The advertisement promises a high strike rate "ensuring you never go on long losing runs".
Following an initial offer of 7 days at £1 per day, the service costs a little under £35 for 28 days, or £69 for 90 days. For that you get a daily e-mail outlining the selections. Midweek bets are sent out before 11.00 on the day, whilst weekend bets are sent out the evening before. There are not likely to be bets every day, with 7-9 expected per week.
He suggests starting with a 200 point bank. with most bets being of 10 points . I monitored performance based on the recommended stakes, and on level stakes (1 point bet starting with 100 points bank). 
My review covers customer service and profitability
Ease of Use / Customer Service
This was a simple service, with e-mails received daily, on time. The instructions were straightforward and clear. Stakes were spread over a variety of bookmakers, and quoted odds were generally available.
There was no need to contact either Betfan or Phil Brown in respect of the service.
Profitability
Now to the crux of the matter, and unfortunately the service failed to be profitable over the 56 days I reviewed it (from 17th March to 11th May)
There were 56 bets made, with 524 points staked. The overall loss was 37.37 points – a return of -7%. On level stakes the service made a loss of 4.44 points (-8% return).
The hit rate was 43%, at average odds of 2.25. 
The review only moved into positive territory for 7 days of the review, with the maximum bank being 210 points.
 Final Thoughts
The service failed to be profitable during my review period – and therefore failed.
However, I am aware that in the month since the review the service has been profitable by about 40 points. 
 [To see Match Day Profits click here….]
Sgt Colin reviews Match Day Profits