Race Profits Australia – Final Review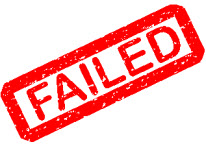 June 14 2013
Sergeant Steve Reviews Race Profits Australia
Hi Bloggers,
Due to depletion of the bank I have to finish this review at Day 49. Apologies for the delay in finalising, I have actually still been tracking the system and as at Day 83 the bank is -311 points, or 611 down from the start. So obviously I will not be recommending this one. It is actually only 61 points down really depending on your view as every tip is recommended at 10 points.
To recap, Race Profits Australia is one of many tipping services offered through BetFan. It is offered by a guy called Jon Roberts who claimed "the fascination of finding winning horses has become a major part of my life, led to making some amazing insider contacts and ultimately the unveiling of this exciting new service… "RPA – Race Profits Australia". Not sure how Jon is going feeding his family at this point.
So in a nutshell we were subscribing to a tipping service that sends us tips via email every day and we just back them to advised stakes. Bets were advised to a certain amount of points (which ended up being always 10) and I used a starting bank of 300 points (as advised) for the purpose of this review. I used Victorian TAB tote prices for the purpose of this review.
So in all, over the 49 days there were 212 selections with 31 non runners so net selections of 181 with 35.5 winners at a strike rate of 19.6 per cent. Not too bad except for the fact that most of the winners were 3/1 or less. So 1810 points were staked with a return of 1477 points, an ROI of -18.3 per cent. And as I mentioned earlier, I tracked this to the present day and it never fared any better so I am going to have to give it a big fail.
Start Balance:  300 points
Total P/L:  -333 points
Running Balance: -33 points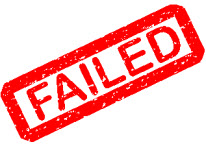 [Click here to see Race Profits Australia….]
Regards
Sgt Steve
Sergeant Steve Reviews Race Profits Australia