Soccer Security Net Final Review

11th February 2014.
Sgt Quiksilver Reviews Soccer Security Net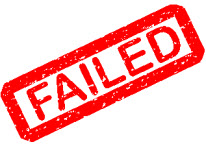 Hello and Welcome to the conclusion of Soccer Security Net.
Before we drill down into some figures and findings for this lets just recap the nuts and bolts of the system. Soccer Security Net is sold and marketed by Winningmore.com, costs £69.97 as a one off fee and is offered with no money back refunds or guarantees.
The system is a digital download and to open the book you need a code which is sent once you have  paid for the system.
The system is designed to work on soccer matches literally from all over the world and it is claimed you need no specialist skill to operate it. Each sequence of bets costs 6 points thus 3 x 1 pt trebles and 1 x 3 pt security bet. Due to the nature of the wagers either a treble will win or the security or neither will win this incurs a full 6 point loss. 
The criteria used for selecting the bets means that you may get better or worse results than mine.
Now on to the figures:-
We started with a 150 point bank and finished at 146.84 so a loss of  3.16 points. During the trial we hit a bank high of 182.47 and a low of 113.63. 
Over the course of the trial we invested in 120 sequences of which a treble won 21 (17.5%) times. We were saved by the security bet 54 (45%) times. So we hit total wipeout 38% of the time much to high !
I really pushed hard to find as many sequences as I could to test the robustness of the system theoretically you could reduce that amount, I also found myself concentrating on finding a winning security bet so that became counter intuitive to the objective of finding a winning treble. 
Due to the initial outlay of 6 points per bet I consider this system to be for fun and speculative purposes only. The system is simplistic at best but with some specialist knowledge you could refine the selections.
However I need to drop this in the failed folder as it didn't produce profit and I don't think over the long term it would either. 
[Click here to see Soccer Security Net]
Regards,
Sgt Quiksilver Reviews Soccer Security Net