The Richard Dunwoody Racing Service – Final Review
22 December 2011
Sergeant Lucian – Review Summary of The Richard Dunwoody Racing Service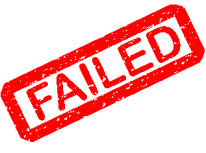 Hi Bloggers,
Final review of Richard Dunwoody Racing Service. Richard Dunwoody and his team offer two services:
1. PAY AS YOU WIN
2. Champions Subscription
PAY AS YOU WIN Service is a free to join service. There are simple rules for this service –  the client first receives a text message and if they are in a position to bet, simply respond and receive the second text message with the betting details. For the bet accepted the client must pay the returns for a £20 stake at the Starting Price (retain the entire stake placed). For this service the tips are rated with 10 from 10, so maximum strength.
Champions Subscription Service is a professional tipping service from Richard Dunwoody Racing and the newest member of the team – Steve Simpson, three-time winner of the Coral Racing Post naps table (twice Flat Champion and once Jumps Champion). This service come with a free bonus – Racing's Best Kept Secret – Saturday Specials Service (21.5 points profit since 17/4/2010)  which is available for a limited period absolutely free to new annual members of the Subscription Service.
The service will provide 3 to 4 bets a week on average, selections based on 1-to-5 points staking plan, with 5 points being the very strongest. To consistently make money from backing horses it is important that you stick to a points-based staking system.   Advice is given via Members log-in area, free text message, pre-recorded phone message and email.
The Richard Dunwoody Saturday Specials Service will provide 2/3 Specials every weekend.
The price for the full membership to the Champions Service for 12 months is £695, 6 months £475, 3 months £275 and 1 month only £99.
Starting bank for PAY AS YOU WIN Service will be 1000 points and 100 points per bet and for Champions Subscription Service the initial bank will be 100 points and bets from 1 to 5 points.
Now how look The Richard Dunwoody Racing Services after the reviewed period of 12 weeks.
PAY AS YOU WIN Service:
Initial bank = 1000 points and 100 point bet.
Final Bank = -2425.00 point
A huge loss – 2425 points – after the review period bring this service to FAILED ZONE. No other words needed.
Here is the graph of the bank evolutions.

2. Champions Subscription and FREE The Richard Dunwoody Saturday Specials Service
Initial bank = 100 points and 1 to 5 point bet.
Final Bank = 91.22 points
A loss of 8.78 points and the cost of 275 pounds for 90 days of subscription. No need to say that also this service is FAILED.
Here is the graph of the bank evolutions.
[Click here to see The Richard Dunwoody Racing Service]
Regards,
Sgt Lucian – Completed Review of The Richard Dunwoody Racing Service
Review Manager Note 22/12/2011
The Richard Dunwoody service have sent the following statement:
"In light of recent poor performance Richard Dunwoody & Team have had a big shake up as the results simply weren't good enough during our trial period. We pride our selves on providing customers the best possible service and experience, though we can't guarantee winners we can guarantee that we do our very best. As a result we have appointed some highly sought after industry professionals.
Our main resource for the Champions service, "STEVE SIMPSON" dual Champion tipster in his own right and currently leading the press Naps table in profit by £27.99 would like to offer all BETTING Systems Truths customers a free trail to our Champions Service."
The Richard Dunwoody Racing service has given our readers
a free trial of their service
. (They may also offer a free trial to the Pay As You Win service at a later date.) The trial will last up until the end of January and although you have to enter credit card details they've said that is just to verify age. They say that membership will be cancelled on 1st February and you will then get an email asking if you wish to continue.
Rich
Review Manager – Final Review of Richard Dunwoody Racing Service