Soccer ATM Day 56
2nd March 2015
Sgt Short – Reviews Soccer ATM
Day 56 – 28 February 2015
A busy Saturday but once again a poor result. Day 56 is where we stop and consider whether it is worth continuing based on the results so far. As has been pointed out a few times there has been very little opportunity along the way to withdraw any cash, and we have been in deficit since crossing the line on day 31. We are currently over £300 down to £10 stakes and not really showing any promise of improvement. Unless anybody has strong feelings on the subject I am inclined to leave it there. I will see what happens in the next few days, if you would like to comment please do.
UPDATE
I have looked at the following week and despite a good day on 1 March with 7/7 wins, the rest of the week was poor and the trend remains down. Nobody has asked us to continue therefore it's an early bath for Soccer ATM. I will be back with my final review shortly.
We are betting £10 on each selection, here are the results: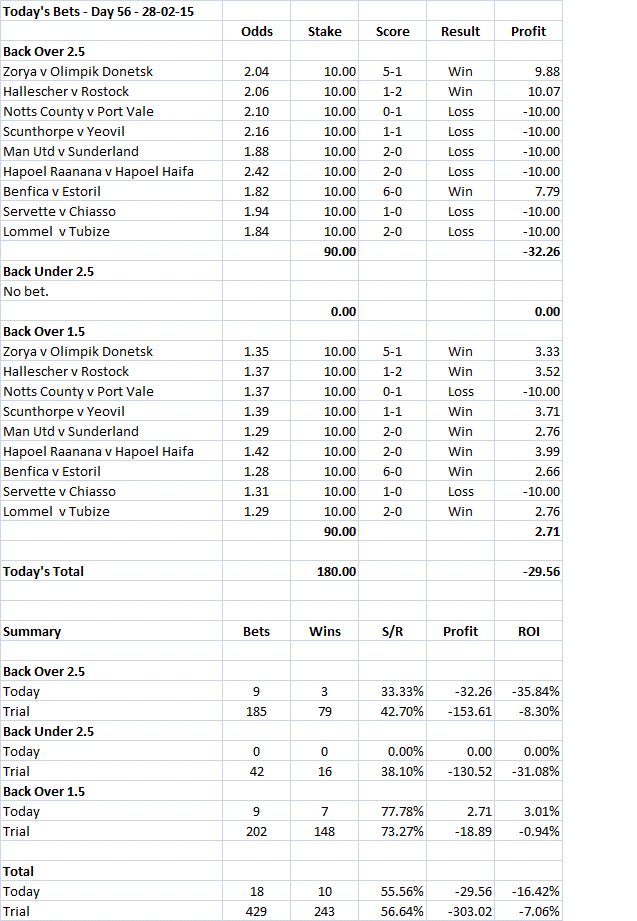 Thank you for your time and I hope you enjoy the review.
[Click here to see Soccer ATM]
Regards,
Sgt Short Reviews Soccer ATM