Welcome to our website, Betting System Reviews Truths.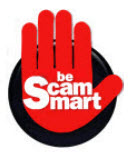 This is a place for all punters alike to meet up & discuss systems and services like in a betting forum, but this is a Betting System Reviews blog, testing systems daily.
Yes! this is a betting system reviews site but like the majority of betting sites, we do not just talk about betting odds. We cover everything betting related, from systems and scams to festivals and trends.
We have a team of around 18 reviewers who put their heart and soul into testing out most of the stuff to do with online betting. That could be football betting systems, sports betting systems or racing betting systems. If the system is on sale and popular we are sure to cover it at Betting System Reviews Truths.
Sometimes we will review some of the many betting software that can help your internet betting business. Why not start by checking out our daily betting system reviews "results page here".
Our reviewers post updates on the progress of each test daily and you can comment along with hundreds of other bloggers.
After you have become familiar with the site, please head over to our past trials in the passed section, failed section and neutral section in the right-hand sidebar. To discuss each system and service that is being trialed on the blog. Go to the comment sections and air your views, we are all there waiting for you to contribute to this friendly atmosphere. Be sure to leave your comments and introduce yourself to the community.
All the very best Paula & The Review Team @ Betting System Reviews Truths