CB Sports Investments Day 55
1st October 2013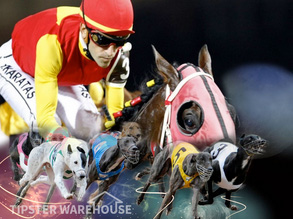 Sgt Liam – Reviews CB Sports Investments
Welcome to day 55 results.

I'M NOT ABLE TO UPDATE FOR THE NEXT WEEK AS I'M AWAY ON HOLIDAY
Results for September 30th.
The email arrived at 10.00am & contained the selections for the day, the recommended number of points to stake & the recommended bookmaker & odds. All bets took just 5 minutes to place at the best odds available. These didn't differ greatly from those in the email. If better prices were available on betfair then i took those. This is the email:
Hi BST,
We have two Horse Racing selections today coming from Hamilton.
4.40 HAMILTON, MASTER BOND, 1PT WIN / 2PT PLACE @ 7.2 / 1.61 Betfair.
5.10 HAMILTON, NABURN, 1PT WIN / 2PT PLACE @ 4.4 / 1.94 Betfair
1. M/Bond         achieved        Betfair           7.60/2.14       LOST

2. Naburn           "     "           Betfair           4.40/1.97       LOST
Total points staked=  6.0
Return=       NIL*
Profit/Loss=  -6.00 pts
* after commission
Starting Bank                           100 points
Profit/Loss(Total)                 -26.43 points
Bank after 54 days                73.57 points
Thank you for your time and I hope you enjoy the review.
[Click here to see CB Sports Investments]
Regards,
Sgt Liam Reviews CB Sports Investments