Dynamic Racing Trends Final Review
27th April 2016 

Sgt Paul – Reviews Dynamic Racing Trends
Here we have the final review for Dynamic Racing Trends after an 84 day trial.
Here is a quick reminder of the introduction:
Dynamic Racing Trends is what it says on the tin, it is a system that follows current racing trends and uses them to it's advantage, Graham has spent hours researching different types of trends and has a trend spotting process to pick his selections.

Different types of trends he uses are jockey, trainer, racecourse, all weather racing etc so many to choose from and what he does is all the hard work by adding his own twist to the trends and delivers them in this system.

Dynamic Racing Trends has 3 staking plans to choose from :

Level Staking
Percentage Compounding
Ratchet

He advises a starting bank of £150 for each staking plan and a 150 point betting bank and his goal is 17% strike rate with average winning odds of 8.00 Betfair Starting Price.
Dynamic Racing Trends is win bets only.
Summary
I started the trial on the 1st February 2016 and finished on 24th April 2016, 84 days in total. During this period there was just the one day that had no bets, there is some confusion over this as Graham did have selections that day on the 20th April but the email that goes out in the morning with the selections wasn't received by everybody including myself so we put this down as a no bet day and it happened to be the day he had 3 winners at 4.3, 130.00 and 25.00 BSP.
During the trial there was a total of 853 bets and 128 winning selections, a strike rate of 15% which is slightly under his target of 17%.
His biggest price winners during the trial was 36.00, 34.16, 27.61 and 23.44 bsp and his shortest price was 1.20 bsp.
Profitability
During the 84 days there was only 2 days the running total was in losses and they were the last 2 days of the trial, if you had been following from Day 1 of the trial to £1 bets you would be down -£4.62 which is not what we wanted to see, to the people who received the email on the 20th April they would be in profit £151.68.
This system is win bets only but what I did notice is he had a fair few decent priced placed horses which might be worth noting in the future.
Ease of Use
This system is easy to use, every morning you receive an email with his selections then you just need to go to Betfair and place the bets, I found Graham to be professional and responded quickly to any queries I had.
Conclusion
My personal view is I think this is a long term service and 84 days does not do it justice, obviously with the bigger priced bets the losing streak can be long but then you only need to hit 1 decent priced winner to be back on track again. I'm sitting on the fence with this one at the moment as the No Bet day which had 3 winners would of seen a nice end to the trial but can not count towards the total for obvious reasons. So I will give this a Neutral rating and may look at it again in the future.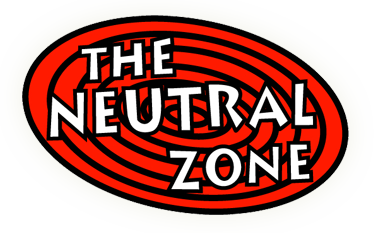 Thank you for your time and I hope you enjoyed the review.
[Click here to see Dynamic Racing Trends]
Regards,
Sgt Paul Reviews Dynamic Racing Trends