Sports Spread Betting Final Review
27th February 2018
Sgt Mack Reviews Sports Spread Betting
I have had to end the review of Sports Spread Betting (SSB) early because the bank stands at £155.50 from a starting bank of £1000. Giving a total loss of £844.50. I can sum this service up in one simple conclusion but first the stats:
REVIEW DAYS:  42
BET DAYS:  32 
NO BET DAYS:  10 
DAYS PROFIT:  16   
DAYS LOSS:  16 
PROFIT/LOSS:  -£844.50
OVERALL DAILY PROFIT/LOSS:  -£26.39  (32 DAYS)
STRIKE RATE:  50%
CONCLUSION
Well what can I say about Sports Spread Betting (SSB). I had high hopes for this service, and with it being different from the norm I thought why not give it a try. And try I did at first with my own money and it was rolling along like an express train. I then was contacted by Max Revilo to just concentrate on his selections and not both, which seemed very reasonable, after all I am reviewing his product not mine and with all the confusion it would have been just too overwhelming. Then after a while the express train started to slow down and suddenly it hit reverse and then the tracks began to fall apart and voila the train stunningly and abruptly fell into the sea. And that was the end of the SSB steam locomotive.
If you are interested in this service then it will cost you £25 per month with a money back guarantee should you ever encounter a losing month. We not only encountered a losing month but almost lost the entire starting bank.
Please  remember  if  you  are  unsure  of  anything  then  please  don't  hesitate  to  ask,  thank  you.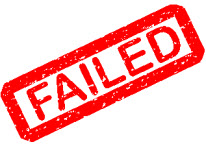 ♥
Sgt Mack Reviews Sports Spread Betting