The Longshot King 
13th June 2014
Sgt David Reviews The Longshot King
PRODUCT OUTLINE
This is a BACK system with selections primarily 4 on Saturdays and 2 most days during the week.
Mainly sticking to the ethos of each way betting on outsiders, there will also be the occasional win only tip on shorter priced selections.
The cost is £19.95 per month or £197 per annum. VAT is not mentioned as extra so would anticipate that it is an inclusive price.
No trial is offered and if you feel the service is not for you, no refund available either.
Selections will normally be sent by email and on all but one day this did happen.
I have reviewed the service for 100 days and my findings can be found below.
There have been 185 tips ( excluding non runners ) with a total stake of 353 pts. Of these tips , only 9 have won and 36 have been placed. In percentage terms that is 4.86% winners and a further 19.46% of bets being placed ( including one bet breaking even ) leaving slightly more than 75% of bets with no return.
The loss to recommended staking ( always 1pt win or 1pt each way ) is 103.27 pts. Due to the nature of the selections I felt that using BSP may provide better results. It did, but still resulted in a loss of 70.63 pts.
As mentioned earlier in the review , I have used SP throughout and there have been very few occasions where this has made a material difference even if the advised prices were guaranteed to have been available when the email was opened. In some cases, SP was actually better so it would appear the author was not seeking to gain by making unduly false claims on prices.
For this reason my figures are representative of SP / BSP and some followers may fare better than the results I show.
RECOMMENDED STAKING PLAN
Start balance 200.00
Total P/L  -103.27
Final balance 96.73
LEVEL STAKES STAKING PLAN
Start balance 200.00
Total P/L  -103.27
Final balance 96.73
Of the 185 bets , 168 were standard each way bets and 17 were win only making a total of 353 pts invested. This gives a very unhealthy loss of 29.25% of your stakes.
Taking the monthly subscription at £20 , this may be clawed back by an aggressive staking policy BUT that is not the intention of the review and could just as simply be done using one's own selections and saving the monthly fee.
IMPRESSIONS
With the selection email usually arriving no later than 10.00 a.m. but sometimes the night before, this service may not be suitable for those who could not access a computer at that time on a day time basis. A copy of the email was available at the same time on the website but as far as I could make out never earlier.
We needed to contact the supplier when setting up the trial to query the Cheltenham offer. There was a slight delay in response but as that offer is STILL on the sales page diligence does not seem a high priority.
The tips for the last day before the trial could go live included a 16/1 winner and the fact that a winner in the latter stages of the trial would have repaired some of the damage done, it was decided to extend the trial. Unfortunately this did little more than increase the already mounting losses.
 RATING
As far as rating the product is concerned , there is no staking system to take into account. This made the bets easy to understand and place.
Working mainly at the higher range of prices for each way bets means that results will not be constant but the extended trial did not come close to the author's advertised success rate either in profit or percentage terms.
PROFITABILITY
A profit was achieved during the early part of the trial and would have been higher had the trial been commenced a day earlier. Losing runs of 51 and 27, along with several  of the size anticipated with a service at this end of the market ensured that a profit would be extremely difficult to achieve on this set of results.
There were quite a few good priced selections that just failed to get placed. At another time things may have been different. While the rating must reflect the results of a very extensive trial, it may not take a lot to reduce the losses. However, turning it into a long term profit would require a significant improvement – possibly reducing the number of VERY high priced selections may also help. Rating 1.5.
EASE OF USE
There is an easy to follow email with either win or each way selections to level stakes. Prices seemed generally available but only occasionally did it give information as to the best terms.  Rating 4.
RISK
Due to the nature of the selections there will be losing runs. On the plus side it does not take many winners to turn it round. If able to accept the losing runs without getting disheartened one may find the service turning profitable eventually. The omens have not been good to date though. Rating 2.
RETURN ON INVESTMENT
This was dreadful resulting in a loss of more than 50% of the advised bank and almost 30% of stakes invested. This is not the only aspect of the sales page that may struggle to reflect reality over a period. Rating 1.5.
SUPPORT AND DOCUMENTATION
We got a slightly delayed  response on the one occasion we needed to contact him but unfortunately this resulted in starting the trial a day later than intended. Time difference ( the author is in Poland ) could not have accounted for this but we chose to extend the trial to givehim a chance to come up with another couple of winners . Rating 1.
TIME NEEDED TO APPLY THE SYSTEM
Access to emails or the web site during the morning is essential. Some tips are posted the day before but mainly during the early morning of the race.
Sometimes the odds were stated without stating where they could be obtained or often where special terms were available.
This would of course impact slightly on the time required to search for this information and place the bets. Rating 3.5.
OVERALL RATING
These are not statistic or system based tips but the work of one person analysing the races. Due to the potential of periods without a winner and the mid morning arrival of emails , this would not be suitable for all. The consistency of past results, profitability , ROI and support can hardly be faulted but neither can they be substantiated. Rating 2. So unfortunately this is put in the failed category.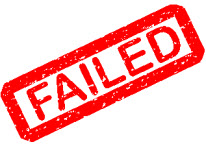 The advertised list of recent winners comes to an abrupt end in March. Whilst there were not too many winners to shout about, this may simply be a case of neglecting the site – as was noticed with the sales pitch before the trial began.
I decided before commencing the review that I would be better placed to give an unbiased view if I was not financially involved and that remained the case. 
Thank you for your time and I hope you enjoyed the review. 
[Click here to see The Longshot King]
Regards ,
David.
Sgt David Reviews The Longshot King