Top Rated Bets Final Review
29th January 2014
Sgt Colin Reviews Top Rated Bets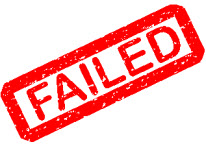 Hi, Sgt Colin here, with the results of my latest review for BettingSystemtruths.com –  the Top Rated Bets service, a horse racing tipping service from Ian at Bet Kudos. I monitored tips between 20th November & 20th January – 56 days.
The tips were sent by e-mail daily, and subscribers are recommended to place win and sometimes each way bets. I  monitored the performance of both approaches, starting with a 150 point bank, and staking 2 points per selection. Selections are also available by logging on to the BetKudo.com website, although as a reviewer I wasn't able to access that facility.
The tips are selected by studying form and compiling bespoke ratings. The website shows the performance of the service since January 2013 – which has apparently been very positive, without a losing month.
The system costs £33 per month, or £66 quarterly.
So how did the trial pan out? 
Performance
Clealy the key point – did it make money? Unfortunately not during the trial (nor til the end of January)
1. Win bets:
There were 108 selections, with 213 points staked. We had 23 winners, a strike rate of 21% – and made a loss of 30.43 points, with the bank falling to 119.57.
2. Each Way bets:
Betting each way was slightly more successful, as 54% of the selections were placed (or winners). However, the odds were still insufficient to make a profit, with a loss of 16.87 points, and the bank was down to 133.13. A negative return of 8%.
Ease of Use / Customer Service
These were very good – but of course we needed to make profits for the review to pass, and I'm afraid it is a FAIL.
Thank you for your time 
[Click here to see Top Rated Bets]
Regards,
Sgt Colin Reviews Top Rated Bets