ValuePlusSoccer Final Review
14th September 2015

Sgt Short Reviews ValuePlusSoccer
Hello everybody, apologies for keeping you waiting for this one. Let's start as usual by reminding ourselves where we started.
Here is the introduction again:
The logo above claims 490 points in 13 months, and this has been updated to 529 points in 15 months on the website. This is very impressive, particularly since this is done in 5 minutes per day betting 3 points only. We expect there to be bets almost every day, so I make that about 1.16 points profit per day on average from 3 points bet, giving a return on investment of over 38%. Can this be true?
You should at least have a look at the sales page. It explains how you could have turned £200 in one billion pounds in a year using the staking plan. He then concedes that this plan could be a bit risky, so settles for £125 million. In his final thoughts however this is downgraded to £10,000 to £100,000+ per year. I can't wait to get started.
What you are buying (for £69.97) is a set of very simple instructions on how to find 2 qualifying football matches per day. Having found your selections you make three bets at 1 point each, 2 singles and 1 double. The information is contained on a free website. They say that everybody should find the same games with no ambiguity, but in my limited experience this is not true. The site is a bit sloppy on dates for a start, my first two picks for today are being played tomorrow, should I bet them anyway? My next pick shows the wrong side at home, should I reverse it? There are teams which apparently have an excellent chance of winning, but I can back them at over 6.00.
As usual from Winningmore you get a file which only works on a Windows PC, and there are no refunds.
I will do my best to follow the rules exactly as specified. I will be reporting on Mondays with the previous weeks results.
Impressions
Unsurprisingly I am not a millionaire yet. My initial excitement at the prospect of making easy money did not last long as the bets tended to even out every few days and I did not make any real headway in a positive direction. When a double was landed we had a good surge forward, but it did not happen often enough for us to stay in front for long and we finished on -2.10 points at the end of 12 weeks. This was the final tally.
Trial
Betting Days – 78
No Wins – 19
One Win – 38
Double – 21
Net Profit – (2.10) points
Profitability
I have to admit that I've seen other sites who made lots of money with this, but I didn't. During the 12 weeks my highest balance was 20 points up on 17th May, this was after 2 consecutive doubles, before that the balance on 15th May was 1.32 points. We finished with a deficit of 2.10 points at the end of week 12, which was unlucky because this was a bad one with a loss of nearly 4.80 points on the week. We were mostly in positive territory during the trial, but up and down all over the place. Because we only report on our own results I cannot give a good rating for this.
Rating:





Ease of use
The system is very simple and straightforward. The selections were supposed to be the same for everybody, but they were not. Due to timing and/or the sloppiness of the website it was more than possible to get different picks to others, I have seen long conversations about it in various places, nearly always where one has picked a double and the other a total loss on the same day. Having said that it was not very difficult to verify that the match shown on the website was indeed taking place when and where they said, and then to place your bets.
Rating:





Risk
There were not many days when I was below the start line. My worse balance was -2.56 points at the end of week 7. I don't think there is much risk of blowing the bank with this, although I did lose 10 points in a week a couple of times it was always giving back profits already made.
Rating:





Return on Investment (ROI)
Considering the claims on the sales page, where the word billion was actually used this was a big disappointment. I made slightly less than nothing, although as I said earlier some people say they made good returns, at least for a while.
Rating:





Support and documentation
This is a very simple system, to such an extent that you may be disappointed when you read it having handed over your £70. The document is well padded with lots of charts and diagrams, but the instructions take no more than a few lines. No support was necessary, but having dealt with Steve Davidson before I'm sure it was available if required.
Rating:





Conclusion
Once again I have to say I'm disappointed with a system from Winningmore that promises so much and delivers so little.
Our Overall Is Rating: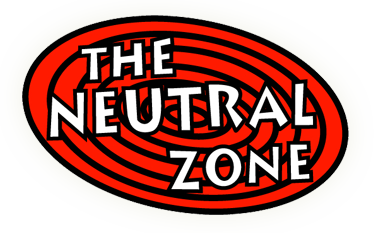 Thank you for your time and I hope you enjoyed the review.
[Click here to see ValuePlusSoccer]
Regards,
Sgt Short Reviews ValuePlusSoccer