Daily Doubles Final Review


Sgt Mangog – Final Review
Daily Doubles method – Horse Racing only
This system costs £37 a month gradually offering it cheaper the longer a person subcribes. It involves receiving e-mail tips around 9pm mainly, for horse tips the following day, but further mails can be received later with updated tips as well. There have been anything from 1-5 races in which to bet on, averaging between 2 and 3 per day. Each bet has been a straight £1 win double. The website for this system is at [Daily Doubles] and I know the site looks inviting with a very nice picture of galloping race horses and the tempting slogan "We're No.1 for your Daily Doubles" and an even-more-tempting "We smashed in an incredible 249.50 points profit in less than 8 weeks!" posted neatly below the picture – note the exclamation mark too.
Yes, that's an honest statement they put on the website, yet it's misleading. Better would have been to say "We smashed in an incredible 13 winning bets out of 402, a strike rate of just over 3%!!! And to boot, 3 of those included Non-Runners and 8 of those had on average, a 2/1F included!" The site could have added that they "Smashed in an incredible loss of 105.05 points plus 2 months at £37 each gives you a total loss of 179.05 points!! Just think…you could be in on that!"
Data from using this system
As I mentioned in my daily reviews, I thought it a good idea to add as much information as possible with this system. Sometimes testing something over a random period is not as accurate as having all the information, and my initial testing was over 56 days from November 24th last year until now. I figured I'd use all the results, as the system started up in the early September, so as to give it a fair try. Here's the results from those figures:
Days covered = 140
Total bets = 402
Total wins = 13 (includes 3 N/R's & 8 Fav's)
Strike Rate = 3.23% (including the 3 N/R's)
R.O.I. = see the stats below for the S.P's and B.O.G's
 S.P STATS ONLY
Just using 1 point per bet gave these figures: 402 bets gave a return of 296.65, which equals a loss of 105.5. It means a return of investment (R.O.I.) of only 73.87% for every 1 point gambled…so bet £1 and get 74p back overall. If punters used a set bank for this system, still using 1 point per bet but had a set bank to start with…let's say £1000 to invest, that bank would now stand at £894.95. You've still lost 105.5 points…which means your R.O.I. on that initial £1000 stands at -10.51%. Depends on how you look at it, but either way the loss is 26% on any investment
B.O.G. STATS ONLY
Again, using just 1 point per bet gave these figures: 402 bets gave a return of 486.1, which equals a profit of 84.1. That is an R.O.I. of 120.9%, so for every £1 gambled, the return would be £1.21. If a punter used a set bank, again use the £1000 idea, that bank would stand  at £1,084.10. The bank and R.O.I. would be 8.41% up. Different ways of looking at R.O.I., just depends what you're starting with, i.e. a set bank or a 1 point gamble per bet with no set bank involved.
Ratings for this system
 Profitability – depends on the BOG or SP's, but the average punter might not be in a position to get the BOG, so on that basis coupled with the SP stats, I give this 0/5
Using the system – pretty straight-forward to follow, but then again, so is a lemming.  A simple tip(s) by email, then back the selections – what else is there to it? Can't really give anything else but a 5/5
What Are The Risks? – same as any other systems, but just how risky is it? The figures above show high risk of losing, hence this has to be a 0/5
R.O.I. – using the BOG stats, the returns are £1.21 for every £1 gambled on average, the S.P's get a return of just 74p for every £1 gambled. All depends if you can get the BOG prices…so the scores on the doors are S.P's 0/5 and the BOG is 0.5/5
Website Availability – Readily available, just got to navigate to get around the first page where it blasts out how much it won during a certain period. When you look further at "service proofing" you can see for yourself! I had a query about certain returns with N/R after getting the BOG prices, but I didn't get a reply from them
Time Factor Involved – It doesn't take too long to put the bets on once the email is opened up, assuming the punter has open accounts with the authors suggested bookies online…so not too long out of a person's day.
Cost of System – £37 a month, decreasing if the subscription is for longer…there are other options like a 6 month one. Check it out here [Daily Doubles Membership Plan]  Factor that in when weighing up losses and profits. The BOG made a profit of 84.1 points, so take away the 56 day subscription and you'd only be 10 points up on the deal. Worse is the S.P's, the loss is already 105.05, so add 2*37 on to that…you'd be 179.05 points down
Conclusions on "Daily Doubles" – I couldn't recommend this system to anyone. The returns and strike rates aren't particularly that good. The waiting times before a win can be lengthy. Getting the B.O.G's mean having open accounts with several online bookies and the poor punter must be ready to invest the moment the email tip is received, which is not always a viable option, so if any punter is an SP person, forget it, the system lost. The author had quite a few single winners at nice odds sometimes, but even betting on the singles as well as the doubles gave an eventual loss. I noticed several of his selections were betting against each other too, but even both selections mostly lost.
I use The Racing Post as a benchmark. I check how well they perform against whatever system I test. It's a good way to see how each performs against each other. I compared every race which the author bet on with that of the tips from The Racing Post, and the paper's tips did better overall, plus it won more money too….says it all really
OVERALL RATING : FAIL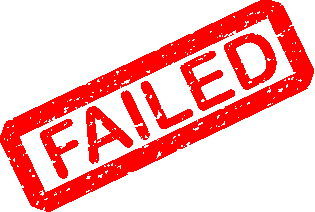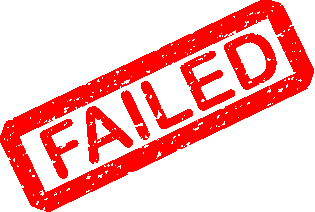 Thank you for your time and I hope you enjoyed the review.
Regards,
Sgt Mangog Reviews Daily Doubles