Easy Football Profits Final Review
Sunday 25th June 2017


Sgt Eddie Reviews Easy Football Profits
Both Paula and myself agree that there doesn't seem to be much point in continuing with this review as it doesn't seem to be going anywhere.
Both of their best systems system A & system C are losing and not showing much sign of a recovery and getting into the profits that have been claimed previously.
System A which is a basic lay the draw result is only down just under 5pts but another draw last night has increased those losses, and of course the losses betting to a 1% stake will also have increased.
System C which is a lay the 1-1 final score is doing poorly and is nearly 11pts down to level stakes and also well down staking to 1% of the bank, and would need a run of approximately 12 games to get level.
It is of course possible that a run of 12 winning lays could happen but laying at 8/1 or 9/1 for each 1-1 scoreline isn't for me and you only need to hit a couple of losers and you are back to square one.
I have been disappointed with the system as I had hoped for more.
Here are the final figures
System A
Starting bank of £500 now £480.58.next stake is 1% of the bank = £4.81  Level stakes -4.75pts
System C
Starting bank of £500 now £444.84 next stake is 1% of the bank = £4.45  Level stakes -10.75pts
If you have any questions, leave a comment below. I hope you enjoy the review.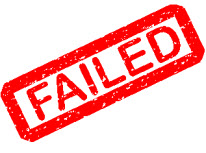 Sgt Eddie Reviews Easy Football Profits