Football Lay Bets Final Review
Tuesday 20th February 2018



Sgt Eddie Reviews  Football Lay Bets
I really don't want to waste anyone's time over this review of Football Lay Bets.
I have spoken to Paula, and we both agree that we should just wrap this up and forget all about it as I haven't had an email from them for over a week now.
Not only that, but I am yet to receive a reply to any of the emails that I sent them during the review.
Most definitely one to avoid.
Profit/Loss
After 10 weeks of reviewing our initial 100 point bank is now on 98.57 so, taking into account the cost of the service this is definitely running at a loss.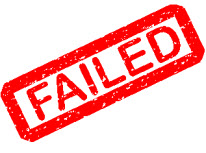 Sgt Eddie Reviews Football Lay Bets