Win Master Pro – Summary
12 October 2012
Win Master Pro Review Summary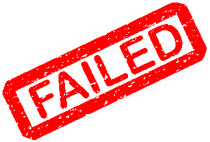 Hi Bloggers
It is now two week since I posted questions on the membership site to which I have not received any reply. So I have decided that as the system sellers cannot be bothered to provide any level of customer service I will terminate the review. Additionally, the sales page has not been updated to reflect the changed staking plan.
I am not going to spend a lot of my time in writing up a full summary but suffice to say that Win Master Pro has failed to break even let alone make a profit. At level stakes the system lost £255.72 or just over 50% of the starting bank whilst the original and much hyped staking plan lost £385.75 or 77% of the starting bank.
Now that the membership site appears to have been abandoned, I cannot even suggest that these losses are just a "curse of the review" losing streak and certainly cannot recommend Win Master Pro as a system to be added to your portfolio.
Red Races Opening Bank: £500
Level stakes: £50 per bet / Staking Plan is % of bank increase in stake after losing bet

Strike Rate: 46% (64/139)

Level Stakes Closing Bank:   + £244.28     Staking Plan Closing Bank:  + £114.25
Click Here For Win Master Pro…

Cheers
Sgt Jon
Sergeant Jon reviews Win Master Pro