Ante-Post King Final Review
7th June 2014
Sgt Jack Reviews Ante-Post King
This has been a tricky service to review. The bets are all over the long term, some a few days, some many months. Even a 12 week review can't fully cover that kind of forward betting.
To break down the completed bets (100 pt starting bank):
Total number of bets: 37 (1 void)
Number of winning bets: 6
Number of losing bets: 30
Strike rate: 16.7%
P/L to recommended stakes: -51.65 pts
ROI to recommended stakes: -39.1%
P/L to level stakes: -29.88 pts
ROI to level stakes: -39.3%
That is not the complete story however, as 27 points were still tied up in live bets at the end of the review period. Obviously, if these bets won, it would potentially make a big difference to the outcome, if they lost, an even larger deficit would ensure.
It would take many further months to allow these bets to run their course. In the interests of fairness I am projecting a profit/loss based on the current standings in the events selected – i.e. if a team is winning the league at the moment, I will assume it will stay in this position to the end of the competition. If it is currently losing I will assume a loss.
Total number of currently live bets: 9
Number currently winning: 3
Number currently losing: 6
Estimated P/L to recommended stakes: -0.63 ptsEstimated P/L to level stakes: +0.32 pts
It does not look as if the long term bets are likely to make much difference to the overall outcome, so I'm left with no option but to fail Ante Post King for a substantial loss over the review period.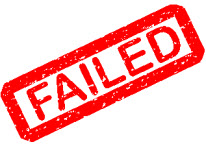 Thank you for your time and I hope you enjoyed the review.
[Click here to see Ante-Post King]
Regards,
Sgt Jack Reviews Ante-Post King