AWesome Racing Final Review
6th June 2017

Sgt Graduate –   Reviews AWesome Racing
Tuesday June 6
Before I get into the Final Review let's bring you up to speed on the money.
Current Bankroll= £219.00
For those who have not been on board with Awesome Racing Review,let me give you a snap shot.
Awesome Racing Review is an All Weather tipster service and part of the Betfan Empire.
It's run by someone going under the guise of The Sandman,who could be one person,alternating people or a call 
centre in Bombay,I have no idea!
It works on the principal that you start with a pot of £250 and divide that by 100.So I point = £2.50.On a winning or losing day you again divide up your total by 100 to get the value of your point.
You get a mail every morning announcing the bets or if it's a no bet day.It's Win bets only.
IMPRESSIONS
First impressions were that it's a fairly straight forward site to use.You get tips,how many points to bet and results.
The tips are sent on time and there are recommended bookmakers to use on each bet.
SECOND IMPRESSION
A couple of weeks later I started to see a lot of things that didn't chime and effected my overall enjoyment of Awesome,to say the least.
I am a keen punter and dream of the 'end of the rainbow' System,so I didn't enter this with a cynical or negative attitude but gradually I found the whole thing frustrating, perplexing and – to be quite honest- boring.
I'm not an expert on all weather racing but after this experience my interpretation of it is that it's something that features NO BETS TODAY on a regular basis.
When I started doing Awesome the stakes were high and initial results disastrous.Then came a honeymoon period where you could have easily taken out your original stake,but then what's the point? If it's going that well there could be more dineros around the corner.
Gradually the stakes went down to 3pts and the style of betting was all over the place with some regular losing streaks barely saved by maybe one win and then NO BETS.
The main problem was that there was no dialogue with The Sandman.I'm involved with another System and get a run through the races everyday and a report on good and bad days,with advice.
This System is like being put in touch with someone you don't know,through a mate (Betfan) who only gets in touch when he wants to get money off you.You give this Sandman money for his System and then put bets,not having clue why.
I'm trying to be polite here,so let's get to meat and veg.
PROFITABILITY  –  Rating:





As you can see we are over £30 down.
EASE OF USE – Rating:





Receive email with tips and then place the bets.
RISK – Rating:





With no obvious pattern to bets and changing the value of 1 point with each bet it all felt quite unsettling.
Sorry if it upsets you but I'm really not interested in ROI, for me it's what I have in my pocket at the end of trial.
And as you can gather I have less shrapnel clunking around in my jeans and if I was doing this using real cash I would be bailing out now.
SUPPORT AND DOCUMENTATION – Rating:





There was zero contact from The Sandman.Does he exist? 
CONCLUSION
Even if this trial ended with a profit I would have found Awesome Racing Review very boring and frustrating.
It's certainly not what I am looking for in a successful system.
As I've said before I prefer more contact,explanation and education.Wins and Losses are part of the deal but it's  important to understand what the man behind the curtain is doing and that he also has your back and interests at heart.
I feel that I have already put far more effort into writing this review than The Sandman has during my whole tenure with his System.
Awesome,indeed…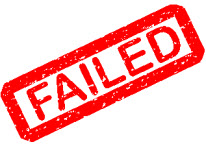 I hope you enjoyed the review
Sgt Graduate Reviews AWesome Racing