Footy Multiplier Final Review
26th April 2017
Sgt Smithy – Reviews Football Multiplier
Product Outline
Footy Multiplier is a straightforward backing service, providing tips every weekend for Premier league and Championship football matches. Selections generally come from the winner, over/under, both teams to score and multiples markets and odds ranged over the review from 1.53 to 152.16 with an average of 12.3.
The defining feature of the service is the staking plan. Luke provides 3 bets before the weekend, split between Friday evening games and the early kick off on a Saturday, each with a recommended stake of £10. This is known as round one and is intended to build a larger bankroll. Luke says one his website that if the initial round didn't go "tits up" then the second round of bets will generally feature "multiples and generate higher returns". These are mostly centred around the 3pm kick offs on a Saturday.
The final round is designed to make "big bucks" and if possible, the initial stake and a small profit is set aside whilst the remainder of the weekends winnings are put into a bet with large odds. The third round was only reached twice over the review but didn't make a profit on either occasion.
Luke also provides a "3pm acca" every week with a recommended 0.5 point stake. I found this odd as there was no other mention of points in the service other than this and there was no betting bank advised. As the tips were previously recommended to £10 stakes, I can only assume that £10 is equiavalent to 1 point.
Emails, support and documentation
When the tips were sent out, they were sent out in good time to get them on and being the two highest leagues in English football, they were always easy to get on with all bookmakers. Sadly, after 9 weeks, we haven't received any communcation or tips from Luke whatsoever. I have contacted him to let him know and to ask if there was an issue with the service but I haven't had a reply. I can only guess if this is the same for paying customers or if Luke decided that he didn't want his service to be reviewed any longer. For me, neither is a positive point.
As I mentioned in the review introduction, there's not much information on the Footy Multiplier website. There is a summary of the three rounds system that Luke uses, a couple of pargraphs on his roll over guarantee, an email address and a screenshot from one winning weekend. The rest of the page is text and buttons to sell the service and click through to purchase. At the time of writing, the information with "updated results" is three months out of date. A professional investor would want to know the full history of a service including the strike rate, ROI, yield, longest winning and losing runs, profit and loss over the lifetime and individual months and hopefully have access to the history of each previous tip and further information in order to determine variance and risk involved.
As well as any emails with tips, I also received a very large amount of marketing emails for other services. Footy Multipliers receives a percentage of the subscription fee through these affiliate emails, which explains why I was getting so many. On one day alone I received 7, many other days had 4 or more which I find to be unacceptable.
Payment
Footy Multiplier costs £20 + VAT per week so a year of use would effectively cost £1248.00.
Sales are processed through Clickbank so there is a 60 day money back guarantee as is standard with Clickbank products.
Performance
Overall
Bets placed
Bets won
Strike rate
FM stakes bank
Level stakes bank
39
9
23.08%
866.07
89.21
Footy multipliers staking plan
Total staked
Yield
ROI
Profitability
Profit/loss
488.33
-27.43%
-13.39%
-35.40%
-133.93
Level stakes
Total staked
Yield
ROI
Profitability
Profit/loss
39
-27.67%
-10.79%
-29.16%
-10.79
Ratings
Profitability. Rating:






The system made a loss so I can't give any stars for profit.
Ease of use. Rating:






The service used simple back bets, in 2 of the most well known leagues in the world. I can't fault it for ease of use.
Risk. Rating:






Having a weekly bank of £30 limits your investment but if you win £100 in the first round, its all re invested anyway. Therefore bankroll management and a sensible staking plan was non-existent. I also feel that if there is confidence in the value of the selections, a limit shouldn't be placed on the investment, only sensible bankroll management should be employed.
Return on investment(ROI). Rating:






There was no return so again I can't give any stars.
Support and documentation. Rating:






I emailed Luke three times during the review and no answer was received at any time. The emails stopped after nine weeks and was not explained or apologised for. Documentation and historical results or data wasn't available.
Time needed to apply the system. Rating:





As it was easy to implement, the service needed very little time to apply.
Summary
Pros
Easy to implement
Wide availability for all bets
Tips sent out in good time when they are sent out
Cons
No communication or answer when emailing Luke
Tips stopped abruptly twice with no explanation or apology
Outdated website
No historical data or proofing evidence
Lots of marketing emails for other services, up to 7 per day
Changing system after a short bad run indicates the gambler's fallacy
Bets limited by £30 weekly deposit rather than correct bankroll management
Selections limited by time of match in 2 well known leagues indicating that positive value is extremely unlikely
Conclusion
Ultimately, the service didn't show any profit over the 12 week review period. At it's core I believe that the concept of the staking plan and selection process were completely flawed and hold no positive value. In terms of the quality of service, after 9 weeks, the tips stopped and no explanation or apology has been given. I contacted Luke 3 times by email and haven't had any response. A further flaw was the large amount of spam sent out to advertise other services.
If a service takes your hard-earned money with the implication that you will profit, then I expect the tipster to be an expert with full confidence in a thoroughly tested system and for all efforts to be taken to produce a profit for the consumer. I don't believe that this service does that or that the basics of value betting, bankroll management or betting theory are understood. I have wondered if it's a con due to the spam received although I can't contact Luke to discuss the matters. I don't believe that there is any possibility of profit for anyone but the tipster and I would recommend that this service is avoided at all costs.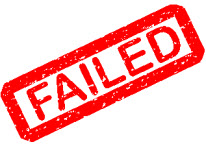 Sgt Smithy Reviews Footy Multiplier