Goals Galore Final Review
20 May  2014
Sgt Accent Reviews Goals Galore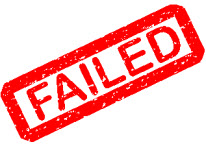 Welcome to my final review of Goals Galore. This service is aim to have high strike rate on low odds in soccer league that historically have lots of goals like the dutch Eiredivisie or Jupiler , Austrian League etc. After sometimes it may be profit but when it falls it fall hard! The average odds only 1.54 for Over 2.5 goals and some double on over 1.5 goals . To make it profit on those odds it must  have strike rate over 65% . But after 12 Weeks the strike rate only 53% , The ROI -19% and the original bank from 50 points down to 6.85 points! I don't think it will recover the banks not likely with this low odds and that strike rate. 
The tipsters can't depend only on low odds and it is likely to win . They  must have good analysis  on soccer match too.  My conclusion is this service is a Failed!
Thank you for your time and I hope you enjoy the review.
[Click here to see Goals Galore]
Regards,
Sgt Accent Reviews Goals Galore