Laying Summer Profits – Final Review Summary
8/2/2012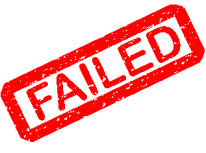 Review Manager Rich ties up the review of Laying Summer Profits
Hi Bloggers – Sgt Tony is unable to finish this review, so I am finishing it off.
Our starting bank of £2,000 remains at £1,270 giving us a loss of -£730 or -7.30 points at level stakes. So this system is failed.
This was the final review of a sequence of four systems. Laying Spring Profits and Laying Winter Profits also failed their reviews and Laying Autumn profits was passed with 4 stars.
Laying Summer Profits is a specialist lay betting system designed and tested on the UK Flat horse races during the three summer months of June, July and August. Laying Summer Profits is aimed specifically at the 2 year old flat horse racing market.
Punters are offered the choice to simply buy the Laying Summer Profits system outright for US$150 and they can then work out their own selections. The other option is to pay to get the selections sent to you each day by email for a fee of US$150 per month.
For the initial investment in the  Laying Summer Profits system, you receive the system manual in pdf format, which is clearly written and easy to follow, without all the usual 'padding' that many authors use.
[Click here to see Laying Summer Profits…..]
Final Review of Laying Summer Profits