Master Racing Tipster Day Final Review
13th April 2016
Sgt AdrianC – Reviews Master Racing Tipster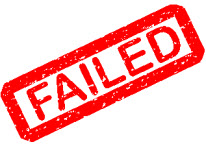 Master Racing Tipster failed to give any positive return since I started to review.   Most of the days, I had one selections in e-mail the evening before the racing day.
The loss suffered from the tipster service becomes hugh after a period of 54 days.
Thank you for your time and I hope you enjoy the review.
[Click here to see Master Racing Tipster]
Regards,
Sgt AdrianC Reviews Master Racing Tipster