Pro Footy Tips Final Review
15th April 2017
Sgt Smithy – Reviews Pro Footy Tips
Product Outline
Pro Footy Tips has been a part of Betting Gods since March 2016 and at the beginning of this review, they claimed a great record with a ROI of 27.43% and a strike rate of 28.61%.
All of the tips are straightforward back bets. Most are on the match winner market with the occasional Asian handicap, 'Draw no bet' or double thrown in. Lots of the tips come from more obscure leagues such as the French third division or Regional German leagues although there are plenty from the UK, albeit not many in the top divisions. That's certainly not a negative point as only a few were difficult to find and it may indicate an edge over the bookies. More often than not, the selections are for the outsider and it's normal to see a team at the bottom of the league tipped to overcome a club in the top few league positions. Naturally this style of service will encounter higher returns, but a lower strike rate than other services. Tips are provided by email each day that they're available and are received before noon.
I've followed the suggested staking structure from Pro Footy Tips. This involved a starting bank of 75 points with stakes ranging from 1-5 points being suggested alongside the tips. Alongside this I also used a flat 1 point staking system as is policy with all of our reviews.
The cost of the service should also be taken into account. Since I've been reviewing the service the subscription costs have actually risen, despite the poor performance. 3 months ago, a monthly subscription was £29.95 and a quarterly plan was £69.95. The sign-up page now has the costs listed as £39.95 and £99.95, rising by 33% and 42% respectively. It should also be noted that these costs don't include VAT, so there is a further 20% to pay on top.
Impressions
As a whole, I feel that the service is fairly professional, tips are sent out in good time and I can see value in some of the selections. It's easy to implement the tips, particularly if you have a range of bookmaker accounts to get the best odds. On two occasions, I contacted the tipster to request the days tips. Although I didn't receive a personal reply either time, there was a generic system wide email sent out the second time to let all subscribers know there were no tips for that day. The tips were always sent out in good time when there were selections for that day and Betting Gods now have an app that you can view your tips on to make it easier.
Ratings
Profitability: 
Rating:





The service produced no profits over the review.
Ease of use: Rating:





The service requires nothing other than placing a handful of back bets at a given bookmakers each day. It doesn't get much easier than that.
Risk: 
Rating:





Other than the lack of profit, this was a major issue. The entire bank was depleted after 52 days and momentarily sat at -76.3 points. With a 75 point bank, this is disastrous and to continue to provide the service would be a disservice unless the recommended bank is amended to allow for such a long losing run.
Return on investment (ROI): 
Rating:





Over 3 months, just under 20 points were lost from the original 75 point bank so the recommended staking plan resulted in a -25.51% ROI.
Support and documentation: 
Rating:




As I emailed the tipster twice, but got no reply either time, I can't rate this higher than 3.5 stars. I would rate it lower based on that but the tips can now be accessed from an app which does help in case there are issues with the daily emails.
Time needed to apply the system: 
Rating:




I'm withholding half a star from this only because it's not always 100% intuitive to find the selections on bookie's websites. Many users won't have heard of some of the teams and even the leagues. With a large range of bookmakers used to access the best prices and so varying degrees of usability, it's not always straightforward to find your selections. Some of the different markets can compound this problem, such as with a -1.0 handicap. The relative obscurity of the league combined with a more unusual market sometimes means you must split the pick into two more common bets.
The results
Essentially the service resulted in a loss over 84 days. The strike rate was lower than the quoted value on the Betting Gods website and the ROI was negative, so much lower.
Overall summary
Bets placed
Bets won
Strike rate
PFT stakes bank
Level stakes bank
103
20
19.42%
-19.88
-10.86
Pro Footy Tips staking plan
Total staked
Yield
ROI
Profitability
Profit/loss
237
-8.39%
-26.51%
-10.80%
-19.88
Level stakes
Total staked
Yield
ROI
Profitability
Profit/loss
103
-10.54%
-14.48%
-13.24%
-10.86
A review of two halves
As I mentioned earlier, the first 52 days resulted in a huge loss. After this point, there was a turnaround and a significant profit was made in the second half of the review. To highlight the disparity between both halves, I've separated the facts and figures.
First half summary
Bets placed
Bets won
Strike rate
PFT P/L
Level P/L
PFT ROI
Level ROI
52
5
9.62%
-66.3
-28.85
-88.40%
-38.47%
Second half summary
Bets placed
Bets won
Strike rate
PFT P/L
Level P/L
PFT ROI
Level ROI
51
15
29.41%
46.42
17.99
61.89%
23.99%
Clearly if I were reviewing only the first half, I would be recommending that you avoid the service at all costs but based solely on the second half, I would be considering a very high rating.
Conclusion
With a service that has such a high variance and is so unpredictable,it's even more important that a conclusion is based on the longest period possible. Unfortunately for this reviewing period, the service was unsuccessful and did make a loss. I do feel that there was value in many of the tips provided and that there may be potential to make a profit in the long run. However, the ROI would have to be very lucrative in order to make the unpredictability worthwhile.
To conclude, the service made a loss, even before the large subscription fee is taken into account. The entire bank was depleted at one point, which shows that the recommended bank is not sufficient. Although the second half of the service was excellent and made nearly 62% return on investment. It wouldn't be wrong to label the service as a fail based on the figures recorded but due to the excellent return shown in the second half, I believe that there is potential for it to be profitable and I'm giving Pro Footy Tips a neutral rating for this review.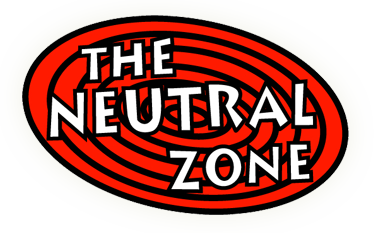 Sgt Smithy Reviews Pro Footy Tips