Profitable Betfair Systems Final Review
 27 July 2014
Sgt Accent – Reviews Profitable Betfair Systems
Membership to Profitable Betting Systems is  £29.99 + VAT for lifetime access to member area. As this system is sold via Clickbank there is a 60 day money back guarantee.
What you get is lifetime access to member area that contain up to now 18 betfair system (Horse Racing system mostly).
There are 2  system from "Profitable Betfair Systems" That we review here:
1. System no 9 : Backing system that involving several back bets at several odds keep in play. We use level stakes 8 points per race ( as it keep in-play not all stakes will match) . The starting bank is 200 Points
2. System No 11: Laying system on Favourite Horse . With low liability and progressive staking plan! We use 50 points as starting bank.
Note:
1. Since Day 4 until the review end. The selection for system 9 and 11 are based on daily tips sent by the author of "Profitable Betfair Systems". This Selection need extra subscription fee £12.99 for first month then just £19.99 after that. All selections are sent via email to your email address linked with payment.
2. Since 18 june the daily tips not suggesting to use system 9 . Only for System 11 . But we will continue to report the system 9 performance base on daily tips selections. The system 11 starting bank also change from 50 as suggested before to 100 points. This is because the major loss for system 11 also system 9 in few days before. So there is inconsistency from the system author about it systems seems it not tested before
Final Results After Day 56  :  
System 9:
Bank with Stakes suggested: 12.85 points (200 points starts)    ; P/L : -187.15 points
Total race: 209;  Win race: 73. Strike Rate 35.0 % ROI : -22.77 %  ,  Total point staked: 822 Points  
System 11:
With Stakes suggested: 20.3 points  (50 points starts)   ; P/L : -29.7 points
Total race: 217;  Win race: 11 . Strike Rate 5.1 %  ROL (Return on Liability) : -31 %  , Total Liability: 96.7 Points
So the system failed to give enough profit. Not enough frequency for horse to drift inplay before it win in system 9 and not enough horses to hit 1.11 odds before it lose (5% only from 217 race if it 10% or more then the system will win).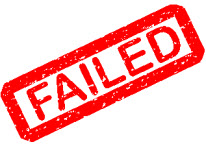 Thank you for your time and I hope you enjoyed the review.
[Click here to see Profitable Betfair Systems]
Regards,
Sgt Accent Reviews Profitable Betfair Systems