RacingWins Final Review
11th November 2017
Sgt Mack Reviews RacingWins
 PRODUCT OUTLINE:   
Racing Wins send selections via E-Mail between 9 am and 10 am every morning except for Sundays and Mondays. These are four bets, one of which is always an each way selection, that are then placed at any online bookmaker or betting exchange and can also be placed at any high street bookies. With an advertised strike rate of 30.30% as of today and a ROI of 20.60% and £18,464 profit. With stakes varying between half a point each way right up to 2 points win this looked like a good service.
COST OF SERVICE:
Two options for a subscription service are given:   1) £14.95 monthly.  2) £6.58 a month this just covers the jump season (October 2017 to April 2018). There is also a 60 days trial on any of the subscription offers through using the Click bank service.
STAKING PLANS: 
Four separate banks for each of the selections was used and each bank totalled £1000 (100 points) each.
RESULT:
I started reviewing Racing Wins  from Tuesday 4th July 2017 until Thursday 2nd November 2017 which was an 88 day review and here are the results of this service:
STARTING BALANCE:   £1000  (100 points) for each of the 4 banks. Totaling £4000 (400 points). £10 was equal to 1 point. As you can see from the final figures below and then compare them to the Racing Wins website they is a big difference. I will go through each one separately then give the overall figure:
NAP BETS:   28 winners from 71 selections giving an overall strike rate of 39.43% and a profit of £14.74 in 88 days which equates to thirty something pence profit!!!
NAP BETS (RACING WINS WEBSITE):   43.4% strike rate and a £3,266 profit. Please do remember that these figures are from when the service started in February this year. So, a BIG BIG difference.
NB BETS:    17 winners from 69 selections giving an overall strike rate of 24.63%, it's all there in black and white for everybody to see including Racing Wins!!!! And an overall loss of £193.61.
NB BETS (RACING WINS WEBSITE):  32.7% strike rate and a profit of £3,614. Same thing applies about the figures being from February 2017. Now where are these fictitious figures coming from???? NEXT!!!
TB BETS:    18 winners out of 68 selections giving an overall strike rate of 26.47% as proofed by me during my review period for Betting System Truths. An overall profit of £70.37 in 88 days equals 80 pence tops per day!!!
TB BETS (RACING WINS WEBSITE):  30.2% strike rate, fair enough not far off. And a profit of £5,976. Now come on the strike rate was close enough but where does £70.37 manage to leap up into the thousands unless you are a fantastic magician that can bend space and time and also profits!!!!
OUTSIDER BETS:    14 placed and 8 won from 69 selections giving a 31.88% strike rate with a loss of £122.76 over 88 days reviewing. The win strike rate of 8 winners from 69 selections equals 5.52%.
OUTSIDER BETS (RACING WINS WEBSITE):   13.8% strike rate with an overall profit, everything is profit isn't it??? of cough, splutter £5,607. Yes you guessed it right this is cuckoo land!!!
And now the main one, roll of the drums please…..
OVERALL:    85 winners/placed out of 277 selections….gives us,….just double checking…a strike rate of 30.68% and there's is 30.3% strike rate so at last we agree on something!!!! But we have a an overall loss of £229.76 and Racing Wins have an overall profit of £18,464 from February 2017. I will leave it at that.
CONCERNS:
My concerns about this service are where do I begin. Without sounding abrupt my concerns are absolutely everything from the MASSIVE differences in profit to a made up strike rates that will only appeal to people who want to lose money and I am here to try and win money for the readers by reviewing products that might appeal to them, in my opinion this does the opposite.
CONCLUSION:
Just don't buy it!!!!!!!
♥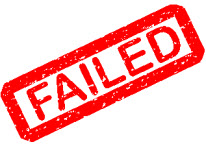 If you have any questions, leave a comment below. I hope you enjoy the review.
Sgt Mack Reviews RacingWins