Soccer Goals Syndrome Final Review
Sgt Accent – Reviews Soccer Goals Syndrome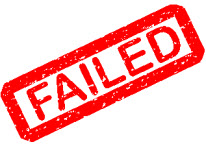 Soccer Goals Syndrome revolves around simple criteria for selecting qualifying matches, But There is no specific league to choose only the option to run the system everyday or just in weekend. So the result may be different if use different league   and bet it on weekday or just weekend or both.
The selection involve three games per selected leagues and use Trixie bet system to place them ( 3 doubles and  1 treble)
We review betting on only selected league and only on weekend games . It is the games play on Friday to Monday .
The system claims to have made 673 points profit over the 2014/15 season at a return on investment of 25%.  The Final 12 Weeks result proven different result . With 56 trixie selection over 12 weeks only 17% trixie hits full profit  (9 games per 56 match). ROI -7.22% with total loss -16.41 points
We only do this review for 12 weeks so based on the result only this system is Failed .
Thank you for your time and I hope you enjoyed the review.
[Click here to see Soccer Goals Syndrome]
Regards,
Sgt Accent Reviews Soccer Goals Syndrome