Soccer4mula Final Review
2nd May 2014
Sgt Colin Reviews Soccer4mula
Hi Sgt Colin here again with the results of another review, this time a W.I.N distributed product called Soccer4mula.
This is a football tipping service which utilises the Lucky 15 bets offered by most bookies (4 selections, combined into 15 bets – 4 singles, 6 doubles, 4 trebles & a fourfold, with bonuses for bad days (one selection winning) or good days – if all come in. 
The selections are posted daily, both by e-mail and onto the winning information network site (for subscribers), and cost £49 for 3 months or £75 for 6 months.
So how did the service perform? I monitored for 56 days from 4th March to 28th April, with only 1 no betting day.
Administration & Ease of Use
Other than a cyber attack on the W.I.N servers towards the end of the trial (outside the tipster's control), e-mails were received in plenty of time to make the bets, and were straightforward to implement using Bet365.com (other bookies could be used too). So far, so good – no issues with the service.
Results
Put simply, my fears that the Lucky15 bet methodology was "a money spinner for the bookies" were well founded. Starting with 250 points, we found bank had gone by the end of March, and although we continued to monitor, we lost a further 71 points by the end of the review (having been 455 points down overall at one point – i.e. on minus 205 points).
Points staked: 1,635     Total loss:  321 points         ROI  Minus 19.6%
There were 3 selections (out of 109) when we had full house selections (i.e. all 15 bets came in), but we had 25 (almost a quarter) with 4 losing selections.
Looking at the performance on a single bet basis (i.e. placing singles bets for each selection) this shows whether the tipping was profitable or not. 
Points staked: 433    Total loss:  50.3 points         ROI  Minus 11.6%     Hit rate:  33%
So a loss, but not as bad. In fact, if you had a single bet on all the selections at odds of below 2.5 you would have made a small profit over the trial period – not sufficient to run the risk or to cover the costs of the service – but a profit. As I highlighted during the review, we were most successful when the selections were more conservative, and weren't going for the "I fancy a shock here" approach. The lure of the high potential returns can be dangerous to your bank balance!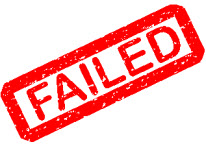 Thank you for your time, hope you enjoyed the review
PS Since the review stopped we had a 112 point gain on 1st May from a full house – but by yesterday, all of those gains had gone.
[Click here to see Soccer4mula]
Regards,
Sgt Colin Reviews Soccer4mula