Sporting Addicts Final Review
26 May 2014
Sgt Colin Reviews Sporting Addicts
Introduction
Sporting Addicts is a sports tipster service, distributed via Betfan, covering a large number of sports – purportedly using inside contacts.
Selections are available on the Betfan website, and are provided daily by e-mail. The review covered the 12 weeks from 4th March to 25th May.
The vendor suggests a starting bank of 250 points and each bet  has been monitored using that. It isn't a cheap service at £47 per month or £94 for 3 months.
So how did it do?
Results
Without doubt this was one of the most frustrating reviews I have undertaken. Having looked at the proofing page on Betfan prior to the review this service had been successful, and had just had an excellent run of results during February. However, the review period saw long periods of inactivity and a truly horrendous run of results during March & April.
March
9 betting days, 41 bets (including each way) Winning bets:  2
Points staked:   58        Loss in month :    46.5 points
April
10 betting days, 18 bets, Winning bets: 3
Points staked:  61    Loss in month: 30.6 points
May was slightly better, as the service concentrated on tennis bets
May
12 betting days (out of 25), 14 bets, Winning bets: 7
Points staked:  68    Gain in month:  3.9 points
So overall
21 betting days, 73 bets, 12 winning
Opening bank: 250 Points staked: 187 Loss: 73.2 points  Closing bank:  176.7   ROI -39%
Using fixed staking:
Opening bank: 250 Points staked: 73 Loss:  41.4 points  Closing bank:  58.6   ROI -57%
So overall, a very disappointing review, with low levels of activity, a very poor hit rate and significant losses. All this and paying relatively high fees.
It is only fair to report that I found the email service reliable, and the proofing service to be pretty reliable (although I'm not convinced by the accuracy of each way golf bet returns when there are tied place winners). It is only fair to note that following the review, the service  had a profitable month, but it remains inconsistent.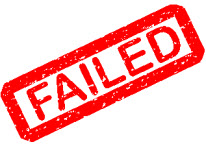 [Click here to see Sporting Addicts]
Regards,
Sgt Colin Reviews Sporting Addicts