Stateside Sports Pro Final Review
28th January 2012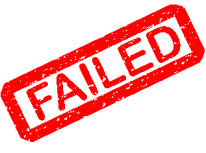 Sgt Jonny Reviews Stateside Sports Pro
Hi Bloggers, this is the final review of Stateside Sports Pro (soccer selections). Stateside Sports Pro is a tipping service run by Cory Daniels. It offers multiple football selections daily from leagues across several countries.  Over the 84 days the selections have ended with a net loss using both the recommended staking plan and one point level stakes. Therefore it is has failed.
However, I feel that I should point out, that the review only takes account of the results during the review period, the service did proof results to BST for 3 months prior to this. Taking in to account these results, the service would have finished in profit.
STATISTICS:
Recommended staking plan: (2% stakes, recalculated daily)
Starting Bank: 100 Pts
Number of Bets: 243
Loss: 44.78 Pts
End Bank: 55.22 Pts
Level Stakes: (1 point per bet)
Starting Bank: 100 Pts
Number of Bets: 243
Loss: 27.46 Pts
End Bank: 72.54 Pts
Including the proofed results (from 1st July) the bank finished at 147.98 Pts which would be a profit. Here are some additional statistics from the review period:
Total Staked:
Recommended Stakes: 368 Pts
Level Stakes: 241 Pts
Strike Rate:
Total Bets: 243
Winning Bets: 101
Losing Bets: 125
Void/Tied Bets: 17
Average Odds: 2.11
Strike Rate: 41.6%
My personal feeling about the service is that it gives out too many tips and from too wider range of leagues. The only way to profit from betting is to find value (when the odds offered are higher than the true odds of the given result happening), and I think it would be hard for even the very best tipsters in the world to find three football matches a day where the odds fulfil this condition.  Cory has tipped matches in something like twenty different countries, and I struggle to believe that one person can have this much detailed knowledge about football.
On the plus side, Cory has been very easy to communicate with the couple of times I've emailed him.
Finally, this review only considers Cory Daniels' soccer tips. I understand that BST is also reviewing Cory's tips in other sports, which may turn out to be more profitable than this part of the service.
I hope this review is helpful to people who are considering purchasing Stateside Sports Pro Soccer Tips.
Regards,
Sgt Jonny
Sgt Jonny Reviewing Stateside Sports Pro