The Sports Guru Final Review
26th September 2017
Sgt Smithy Reviews The Sports Guru
Product Outline
The Sports Guru has been operating for two years since June 2015 and sends daily emails for a variety of sports. During the past three months there have been 7 sports tipped. Half of the 521 tips have been for football and baseball but tennis, golf, speedway and American football have all featured significantly as well. I expect that some other sports such as ice hockey would be tipped if the major leagues were active.
All of the tips are back selections and the odds vary greatly depending on the sport and the selections. There are often picks for the outright winners of tournaments (usually each way), where the odds can vary and have been as high as 351.00.
A 100 point bank is advised and stakes are usually 1 or 2 points, very occasionally up to 5 points.
The Betting Gods network is generally very professional and organised which does provide an impression of trustworthiness. I've found that some of their tipsters are impersonal and only provide the bare minimum in their emails but from past experience, Anthony seems very genuine, accountable and is willing to answer emails on a personal basis.
The selections are sent by email each day and the Betting Gods website claims that there is "full analysis and reasoning for each and every single tip". I was looking forward to reading the the analyses and understanding why the tips were being recommended. Unfortunately, in practice I found that this didn't happen and they were very rarely included (around one percent of the tips).
Payment
A monthly subscription is £39.95 + VAT(£47.94) at the time of writing and a quarterly subscription is £99.95 + VAT(£119.94). Payment is made through Clickbank so the normal 30 day, no questions guarantee is available. This isn't long enough to make a judgement on the potential profit of a service but it will help you to get a feel for how it's run.
Emails, support and documentation
The emails were usually sent a few hours before the matches started and I found that there was usually enough time to get the bets on but it wasn't always possible. There were a couple of errors in emails throughout the review and I got in touch to let Anthony know. He was quick to reply and get a revised email sent out to the subscribers on both occasions. I have no concerns over the support from Anthony and I believe that he is genuine and has his subscribers best interests at heart.
Impressions
The premise of The Sports Guru is good; I personally enjoy the variation and having an interest in several different sports. I think that the service is well-intended and tries hard to make good selections for the subscribers. Although I find it unlikely that a single individual is able to provide tips for 7 or more sports and across many leagues whilst consistently finding value bets.
I'm not against using multiples and combination bets in the right circumstances but where there wasn't value in the single bets, the multiples employed by the service only increased the losses over the review (19% of the tips were multiples but they accounted for 23% of the losses).
It wasn't difficult to get the bets on but it could be time-consuming due to the high amount of tips (almost 6 per day on average) and the large amount of different sports, leagues and markets that were used. Additionally there is a need to have a large amount of bookmaker accounts to take advantage of the best odds available and that can cause problems with moving your bank around between accounts, constantly depositing, withdrawing and dealing with potential cash-flow problems where there are delays. In general I did find that the advised odds were available and although there were steamers and drifters at times, they were roughly equal.
Performance
During the first 200 bets, it appeared that the service was treading water and the bank fluctuated around the break-even point. A couple of good golf wins took the profits up to a high of 30 points but from that point the results declined rapidly and over 100 points were lost during the next 250 bets, (anyone who subscribed on day 41 of our review would have lost their entire bank). A golf win provided us with 50 points of profit on day 79 and saved us from losing the entire bank also.
| | | | | | | |
| --- | --- | --- | --- | --- | --- | --- |
| Bets placed | Bets won | Strike rate | P/L (TSG plan) | Bank (TSG plan) | P/L (Level stakes) | Bank (Level stakes) |
| 521 | 158 | 30.33% | -50.423 | 49.577 | -54.043 | 45.957 |
The advertised strike rate on the Betting Gods website is currently 40.23% but we observed a much lower rate of 30.33%. It also claims a monthly average profit of £183.75 to £10 stakes. We saw a loss of £168.08 per month during the review. There are also the monthly fees of £47.94 to pay for the subscription so altogether, following the service to £10 stakes would have seen a loss of £216.02 per month or a total loss of £648.06 over the last 90 days, not quite the same as the average winnings of £551.25 that are advertised.
| | | | | | | |
| --- | --- | --- | --- | --- | --- | --- |
| Sport | Tips | P/L | SR | Stakes | ROI | Avg. odds |
| Football | 103 | -17.1 | 21.5% | 183.8 | -9.3% | 5.14 |
| Rugby Union | 7 | -2.2 | 1.9% | 14 | -15.6% | 1.96 |
| American football | 47 | -3.3 | 13.3% | 74.97 | -4.4% | 2.38 |
| Tennis | 87 | -26.2 | 17.1% | 151 | -17.3% | 9.15 |
| Baseball | 158 | -25.4 | 32.9% | 226.5 | -11.2% | 5.47 |
| Speedway | 57 | -20.0 | 11.4% | 119.5 | -16.7% | 7.59 |
| Golf | 60 | 45.7 | 1.9% | 103 | 44.4% | 77.58 |
| Mixed | 2 | -2.0 | 0.0% | 2 | -100.0% | 6.05 |
The above table shows the breakdown for each individual sport tipped. Evidently the golf selections were very successful but the losses on the other sports far outweighed that. There may be a case for following the golf tips alone, although the high odds mean that it's difficult to judge whether the success was based on prediction skill or just luck.
Ratings
Profitability. Rating:






There seems to be potential for profit if the golf tips alone are followed but the losses from the other sports were disastrous.
Ease of use. Rating:  






The service provides simple back bets and includes recommended stakes, odds and bookmakers. The sheer amount of sports, bets and bookmaker accounts needed do require some effort however.
Risk. Rating:






Although many bets were priced around evens, the average odds were 14.3 and were as high as 351 on one occasion. The entire bank would have been lost if you joined on the 12th of August and if you decided not to follow the golf tips or missed just one high priced winner, the results from our review period would also have lost the whole 100 point bank.
Return on investment(ROI). Rating:  






There was no return on investment. Half the bank was lost without considering the high monthly subscription price.
Support and documentation. Rating:





There were a couple of errors in the emails but Anthony dealt with them quickly and professionally. The lack of reasoning and analysis was disappointing when it's claimed on the website to come with "each and every tip".
Time needed to apply the system. Rating: 





It's not a service that demands you to be at your PC all day but with nearly 6 bets a day across a variety of sports and markets with different bookmakers, it's not particularly quick either.

Pros

Variation in sports and markets tipped
Excellent support and dependable emails
Very good ROI made on golf selections
Cons

No profit was observed and 50% of the original bank was lost
Advised bank is inappropriate and was lost in just 37 days
Not all picks are suitable for exchange betting
Multiples compound losses
High monthly fees
Claims of tip reasoning and analysis on the website are false
Advertised ROI, strike rate and monthly profits were nowhere near close to being replicated
Conclusion
I like the premise of a multi-sports tipster and I like the attitude and the support provided by Anthony. Unfortunately the service not only made a big loss over the review but it went on such a bad run it lost an entire bank. I mentioned in the introduction for this review that there had been a complete loss of the bank previously and that the bank or staking plan needed to be adjusted and the last 90 days has confirmed again that this is necessary. The poor management of this basic theory is reckless and disappointing. A further concern is the statement that there is "full analysis and reasoning for each and every single tip" when it was very rare that they were given at all.
The silver lining is the excellent return from the golf picks but as I mentioned above, the high odds make this difficult to judge whether skill or luck is involved. There may be a case to follow the service for a longer period to see how they perform but the problems far out-way the advantages in this review and I would be reluctant to continue an investigation.
My rating: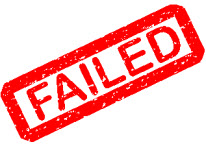 Sgt Smithy Reviews The Sports Guru