Dream Lays – Final Review Summary


Sgt Tony concludes his review of Dream Lays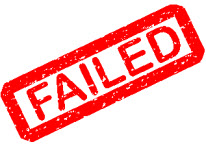 Hi All
Introduction
As the name suggest, Dream Lays is a laying service provided by Keith and his team. The service only seeks to place lay bets when the odds of the recommended selections fall under 3.00 using the SP on Betfair.
Each day, there are ten or so selections, but these will not all turn into bets, as the SP odds will not always be under 3.00 on Betfair. They advise placing your bets in the ten minutes leading up to the off. This will not be practical for those of you who do not have access to bookies during the day, so you may ask how will you know that the Betfair SP will fall below 3.00 before the race starts? Well, the answer is to use the Betfair SP option when placing a bet or consider using some form of betting bot that allows you to input your required SP value.
All selections are published every day around 11.30 a.m. They also offer Bonus tips each day on the site, but they have asked us not to take those into account for the purpose of the review.
They publish an email address to deal with any customer service issues and claim to answer all member emails within 24 hours. They certainly answered my email questions with an almost immediate response, so no complaints there then!
They also recommend that everybody should use a staking plan and bank. They recommend a betting bank of at least 50 times your stake. e.g. if your chosen stake is £10 then a £500 betting bank should be more than enough to cope with losing bets which inevitably occur. The aim is to make a consistent profit over time, ending each month in profit. This is the simplest staking plan and the one they recommend for all new members. They suggest that once your betting bank starts to grow, you can increase your stakes accordingly. You can then assess your rate of progress and increase your stake in proportion. They recommend that you do this monthly.
For the purposes of this review they have requested that we use 2 staking plans – Level Stakes at £100 and Fixed Liability at £100. Our betting bank will therefore have to start at £5,000 (50 times the £100 level stake).
Dream Lays subscriptions are monthly, quarterly or annual, with a sliding scale of price depending on how long you sign up for. The monthly subscription costs is £59, the quarterly price is £139, and the annual price is £399.
The review period ran from 1st July to 24th September to ensure that we got the full 84 betting days.
Results
I started the review with a bank of £5,000 for each system. I finished the review with a bank of £4,260 for the £100 Level Stakes plan giving us a loss of £740 for the review period. The £100 Fixed Liability plan finished with a bank of £4,187.10 giving us a loss of £812.90 for the review period.
Over the period of the review there were 609 selections of which 323 were winning lays and 286 were losing lays – a 53% strike rate.
Recommended £100 liability staking plan:
Start Balance: £5,000.00
Total P/L: -£812.90
Final Balance: £4,187.10
Recommended £100 Level Stakes plan:
Start Balance: £5,000.00
Total P/L: -£740.00
Final Balance: £4,260.00
Although both staking plans produced a loss, at one stage the £100 Level Stakes plan was nearly £1,900 in profit and the £100 Fixed Liability plan was nearly £1,700 in profit. The downfall of the system is the fact that a few of the losing runs made very large losses, that the system struggled to recoup quickly. September was a particularly poor month and had the review been a month earlier, it may well have produced a profit. I also feel that the judicious monitoring of the real time results, with some form of 'stop loss' or 'maximum loss per day' in place, would have resulted in certain profits.
Impressions
It was really use to use this system. The selections are posted on the website every day in plenty of time for the day's racing. I think that the service would be better if Keith also sent out a daily email, as that would give subscribers the best of both worlds.
The support was excellent and my questions (sometimes dumb ones!) were answered quickly and efficiently. My only slight criticism is that the results are not always updated as quickly as they might be. In fairness, this is more of a problem to the reviewer than the subscriber, as I just wanted to check my results with his!
Whilst Dream Lays scores highly for ease of use & support it didn't make a profit and so it goes into the failed category.
Rating
Profitability 0
Ease of use 5
Risk 2
Return on investment (ROI) 0
Support and documentation 5
Time needed to apply the system 5
All the best
Sgt Tony
Sgt Tony concludes his review of Dream Lays